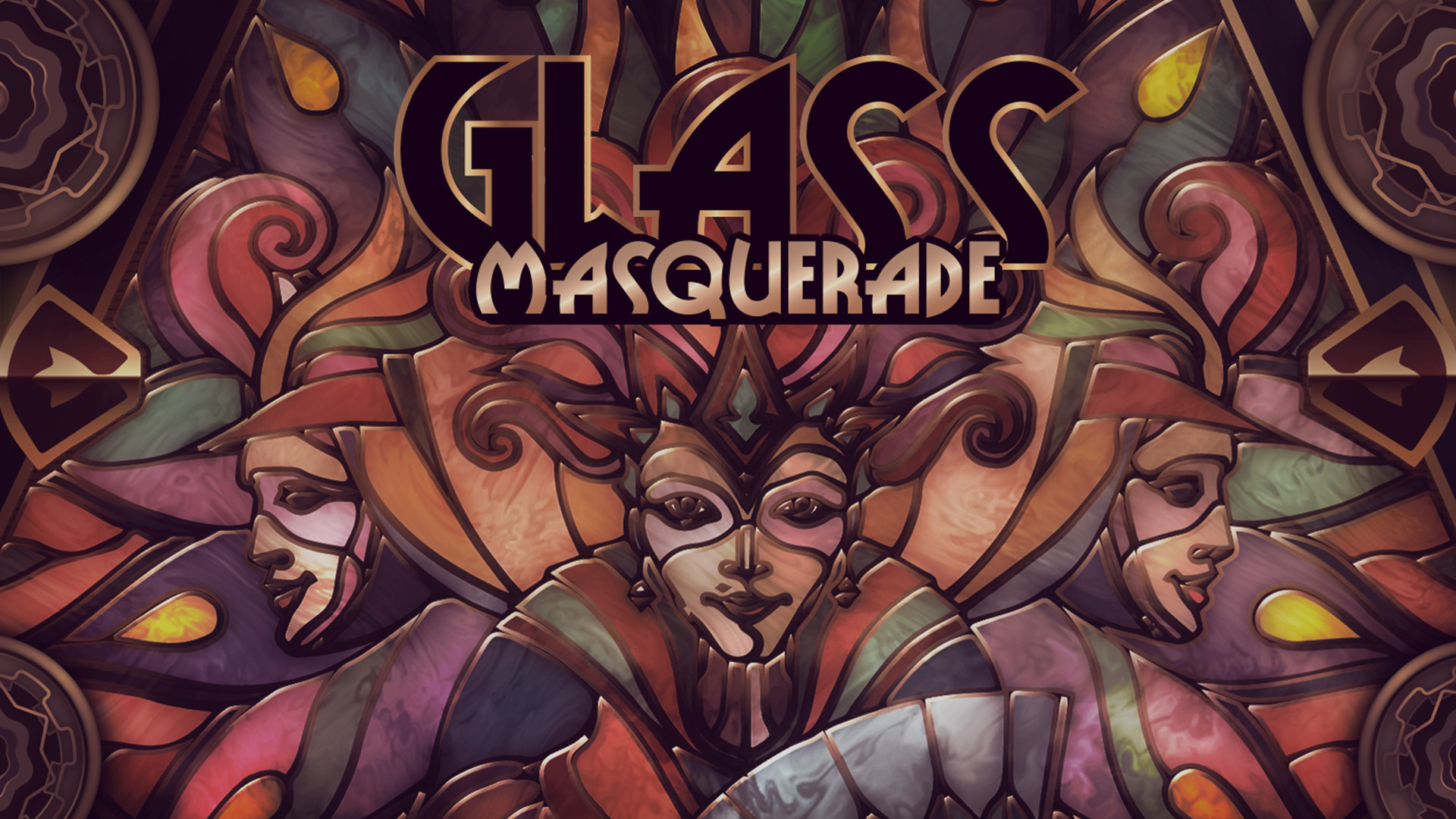 Glass Masquerade
Comments
Log in with itch.io to leave a comment.
Are there plans for new DLC for Glass Masquerade 1?
Will Glass Masquerade 2 come to Itch?
Also will this version be updated with the new 1.4..3 changes?
Glass Masquerade 2: most probably will be released on Itch in the following month or so.
Glass Masquerade: Unfortunately, we haven't found any info on how to provide DLC's on Itch.io. On the other hand, making the build with distilled 1.4.3 changes (those aside of DLC-related ones) is too much complicated. So, sadly, the answer is no.
First of all, that's nice to hear!

Secondly, that's a shame..

Here's an idea for you that I just thought of.

Two product pages, A and B.
A is the page you have now,

"Page A" currently gives access to two files.

Glass Masquerade (Win).zip
Glass Masquerade (Mac).zip

Instead, it will give access to four.

Glass Masquerade (Win).zip
Glass Masquerade (Mac).zip
+
Glass Masquerade + DLC (Win).z00 (Part 1)
Glass Masquerade + DLC (Mac).z00 (Part 1)
(Those would be partial encrypted ZIP files, like you would send to avoid e-mail file size limits.)

"Page B", the DLC page, would have two files.


Glass Masquerade + DLC (Win).z01 (Part 2)
Glass Masquerade + DLC (Mac).z01 (Part 2)
This means people who only Purchase from Page A, only gain access to the base game and do not need to download the Part 1 file.
People who purchase from both Page A and Page B, will download Part 1 + Part 2 and extract them (winzip etc automatically sort of stitches them together) which gives them the full game.

I know it sounds a tad convoluted on paper, but in practice all you'd have to do is download two zip files and extract them like normal.
Just an idea I just thought up for you. :)

I know it's not perfect, but it's the best I could come up with.
Failing that, you could simply add "Glass Masquerade + DLC" as it's own price and have it cost the price of the game + DLC
Personally I think that'd be better than people not being able to buy and support the game and get the updates in any way. :)
I love this game! It's a fresh take on the jigsaw puzzle genre (at least for me), and I like that all the pieces are different, as well as the puzzle borders. The music is nice, and the art/aesthetics are great as well.
Lindo trabalho, parabéns. Más gostaria de saber se teria como fazer um build para Linux.
Obrigado.
(Nice work, congratulations. But I would like to know if I could do a build for linux.
Thanks you.)
Thanks, Linux none yet, but hopefully, some day.
wow, i love the visuals as well as the game mechanics! :) and i've bought it, of course.